Recently, I launched this small box in my online shop that I've been working on for the last few months. It's a postcard box containing 16 postcards showcasing a selection of works from my painting series, 'The Little Tin Soldier,' which holds a special place in my heart.
All the elements in this box have been designed by me, making this postcard box a unique work of art in itself."
The Little Tin Soldier postcards box contains:
A set of 15 postcards reproducing paintings from the series "The Little Tin Soldier"
A hand-signed postcard that certify that the box is assembled and shipped from my studio in Italy.
The box has a size of 15cm x 11cm x 0,5cm, so you can receive it via mail post.
The postcards are made on DIN A6 300g semi-gloss cardboard.
All the works are presented with a white frame, in order to prevent any trimmings.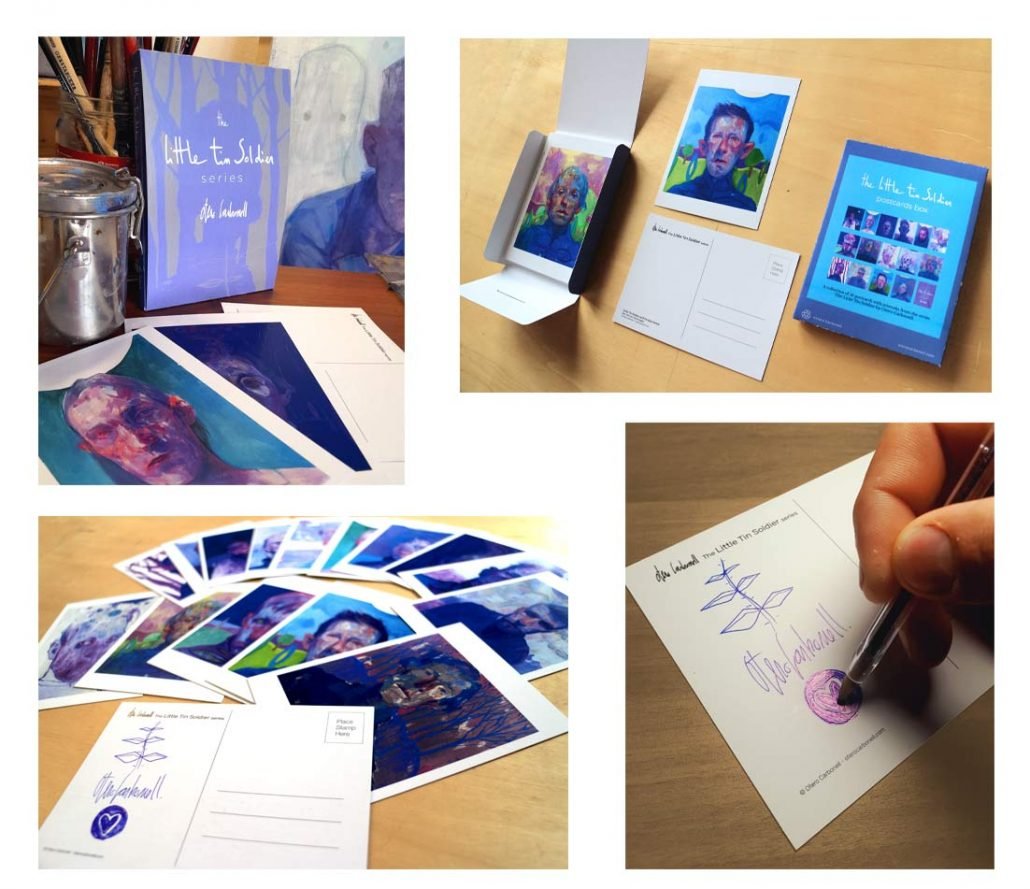 Furthermore, three A3 prints have been released and are available for purchase on my online shop.