Figurativas is one of those events well-known within the figurative art scene. It is an international figurative art prize recognized by the MEAM museum and boasts one of the strongest juries in this kind of event, with names such as Antonio López, Jeremy Mann, and Emma Hopkins.
This year, the work I presented is titled 'Double Self-Portrait and the House with the Tiny Windows.' It reached the finals that took place in June at the MEAM museum.
On the 6th of October, the inaugural ceremony of the Figurativas exhibition took place at the MEAM museum in Barcelona. It was a complete honor to be a part of such an event, in the company of all the other finalists and awarded artists of Figurativas 2023, members of the jury and surrounded by friends and family in the city where I was born.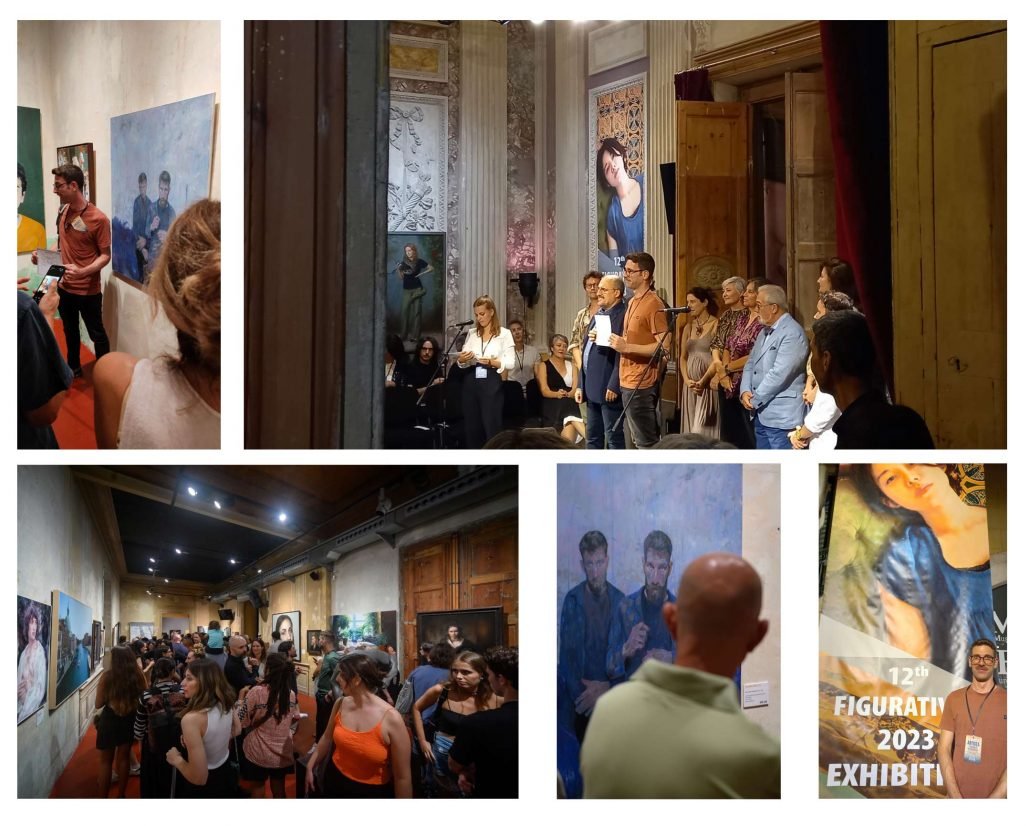 You can visit the Figurativas Exhibition until January 14, 2024, at the MEAM museum in Barcelona.
You can buy the tikets or get more information about Figurativas 2023 exhibition clicking the following link:  
 'Double self-portrait and the house with the tiny windows'
120 x 100 cm. Oil and acrylic on canvas. 2022.